Display Title
Middle School
Block Image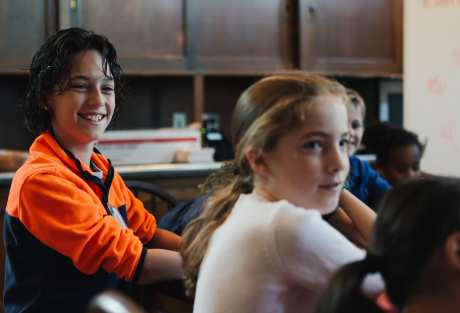 Intro Text
(Rising 5th-6th grades)
9:00 online (Zoom): Students in 5th - 6th grades dive into Bible study as we Meet the Ancestors of the Old Testament & New Testament. Through video, discussion, and projects, we get to know the many varied personalities that God chose to be leaders of God's people. Students encounter each Bible book and learn the basics of how we take the scriptures seriously, but not literally. This 2-year class will complete most of the Old Testament in 2021-22 school year and will move forward into the New Testament books and ancestors in October/November 2022.

10:00 in-person/outside: Students who choose to gather in-person/outside will experience what we're calling "Bible Explorers" -- basically "Ancestors unplugged" where our teachers will teach without utilizing videos, and students will explore at the same pace as their online classmates.