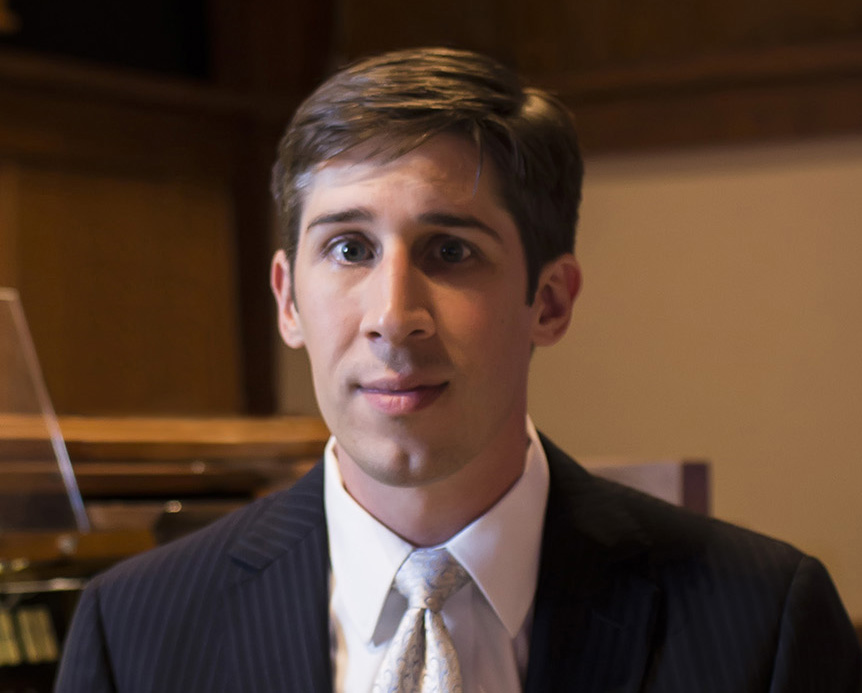 Minister of Music
617-536-1970 ext. 233
A native of southwest Virginia, Mitchell Crawford received his earliest musical instruction as a member of the Montgomery County Boychoir. Formative study with pianist Mary Louise Hallauer of Virginia Tech and organist Richard Cummins of Greene Memorial Church, Roanoke, cemented his desire to pursue a career in music. His undergraduate studies were with Paul Jacobs at The Juilliard School in New York City, where he was admitted with Presidential Distinction and obtained the Bachelor of Music degree in Organ Performance. During his time in New York, he served The City Church as Organist before accepting a similar position at Fifth Avenue Presbyterian Church. Following Fifth Avenue's bicentennial in 2008, he was asked to serve the church as Interim Director of Music Ministries, a position he would ultimately occupy for more than three years.
Mitchell next earned the Master of Music in Choral Conducting as a student of Dr. André J. Thomas at Florida State University in Tallahassee, Florida, where he was awarded a teaching fellowship. He was for two years a member of the University's Early Music Ensemble and Cantores Musicæ Antiquæ, performing with them as soloist during the 2013 Early Music America Young Performers Festival in Boston. Following graduate study, he went on to serve congregations in The Woodlands, Texas and in Fort Worth.
As a recitalist, Mitchell has been fortunate to present concerts in many venues along the east coast, including Harvard and Princeton Universities, Alice Tully Hall at Lincoln Center, New York, and numerous churches. Though his education has primarily been in performance, he is fascinated by the history of music, and has pursued advanced studies in musicology and music theory. He is executor for the musical estate of the late Calvin Hampton, whose music he champions.
In his leisure time, Mitchell enjoys arranging and transcribing music, and has made a number of transcriptions for organ of orchestral repertoire. He has a great fondness for nature, looks forward to football season, and never misses a meal. He is immensely proud of his dog, Dale, with whom he enjoys adventuring as often as possible.